AMMEX Medical Clear Vinyl Gloves - 4 mil, Latex Free, Powder Free, Disposable, Non-Sterile, Large, VPF66100-BX, Box of 100
Exam-grade vinyl gloves are approved for non-sterile medical applications. They provide dependable barrier protection from bodily fluids, blood borne pathogens, and other contaminants.
Vinyl is a synthetic material made from polyvinyl chloride (PVC). It
$12.99 $12.99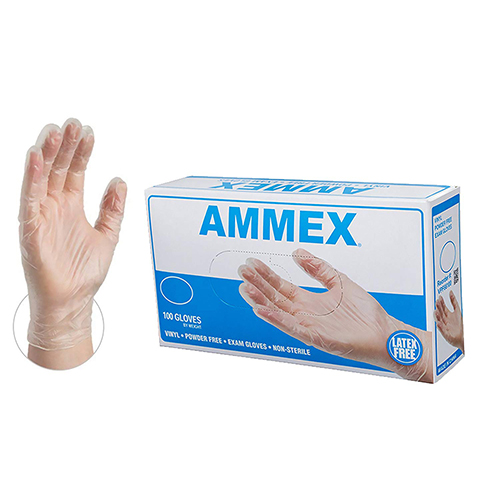 AMMEX Exam Grade Vinyl Gloves
Laboratory technicians and other healthcare professionals go through a lot of disposable gloves every day. They have specific expectations for what their gloves should do.
To meet them, they increasingly turn to AMMEX Clear Vinyl Powder Free Exam Gloves.
Dependable barrier protection against pathogens and contaminants? Check. Tactile sensitivity? A comfortable fit? Check and check. And do not forget value: They are a terrific solution when frequent glove changes are needed.
Powder-free and latex-free, sold 100 per box, 10 boxes per case, from small to XL.
Our lowest-cost medical-grade barrier protection, for numerous applications these gloves balance price and performance.